New user registration and product setup
Super has a slick product onboarding flow for new users. It's highly stylistic and well organized. The flow collects user intent and uses that intent to further personalize the experience as users progress.
Account registration, value props, social proof
This screen is doing a lot for Super. First off, they offer a number of sign up methods – from Google auth to email. This helps reduce friction to signup. Then, they use the spare real estate to encourage signup through a combination of value propositions and customer social proof.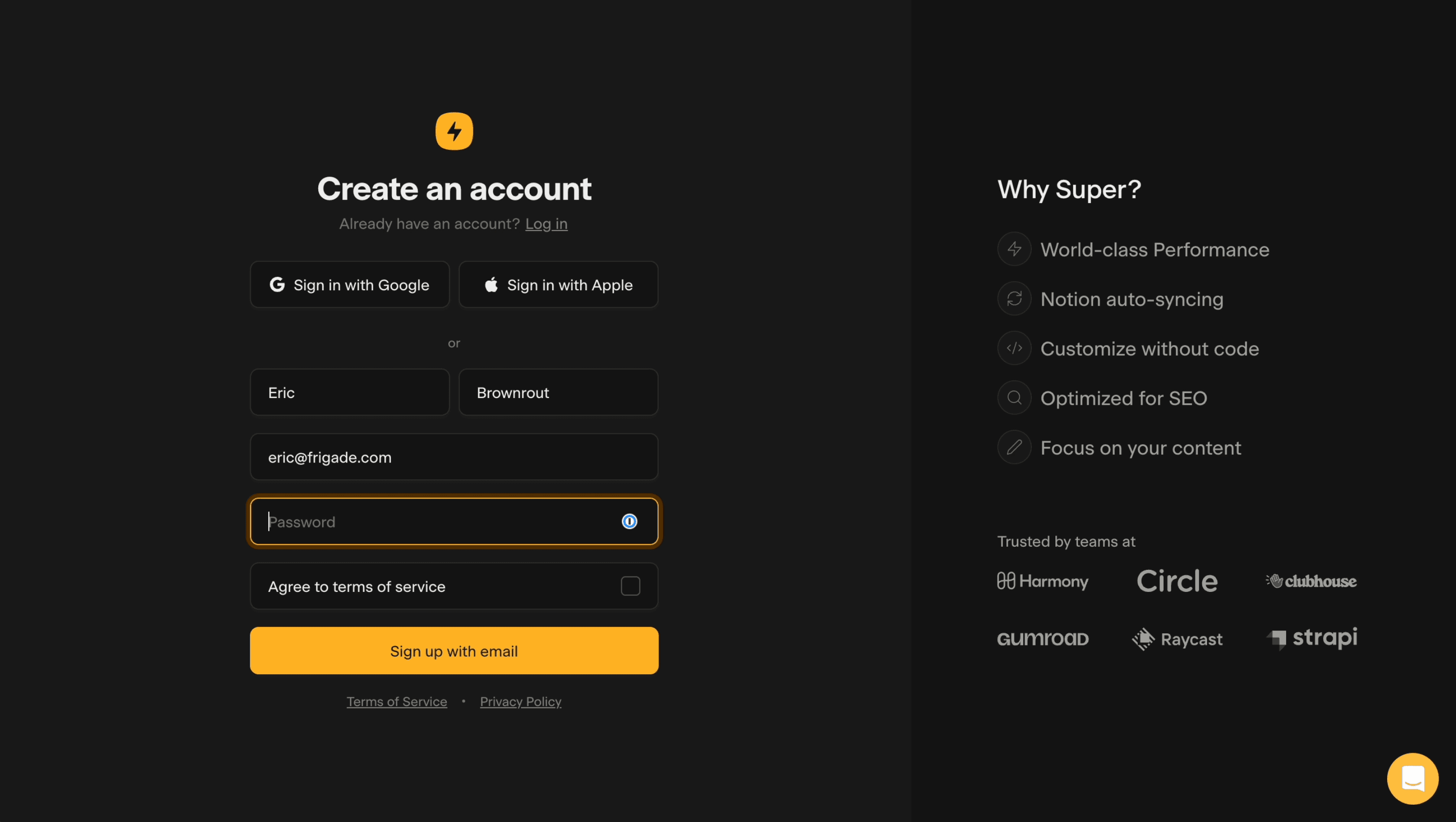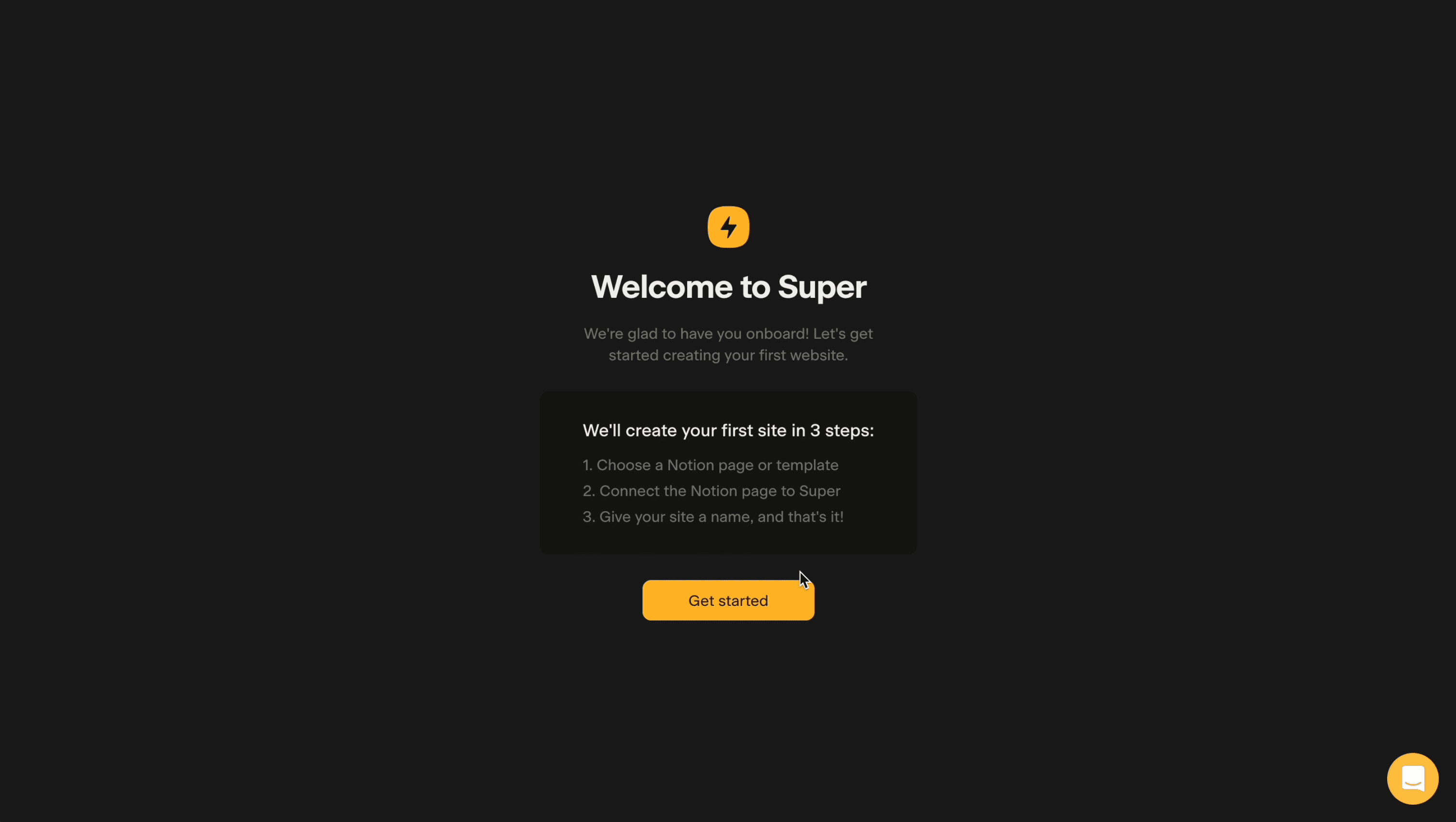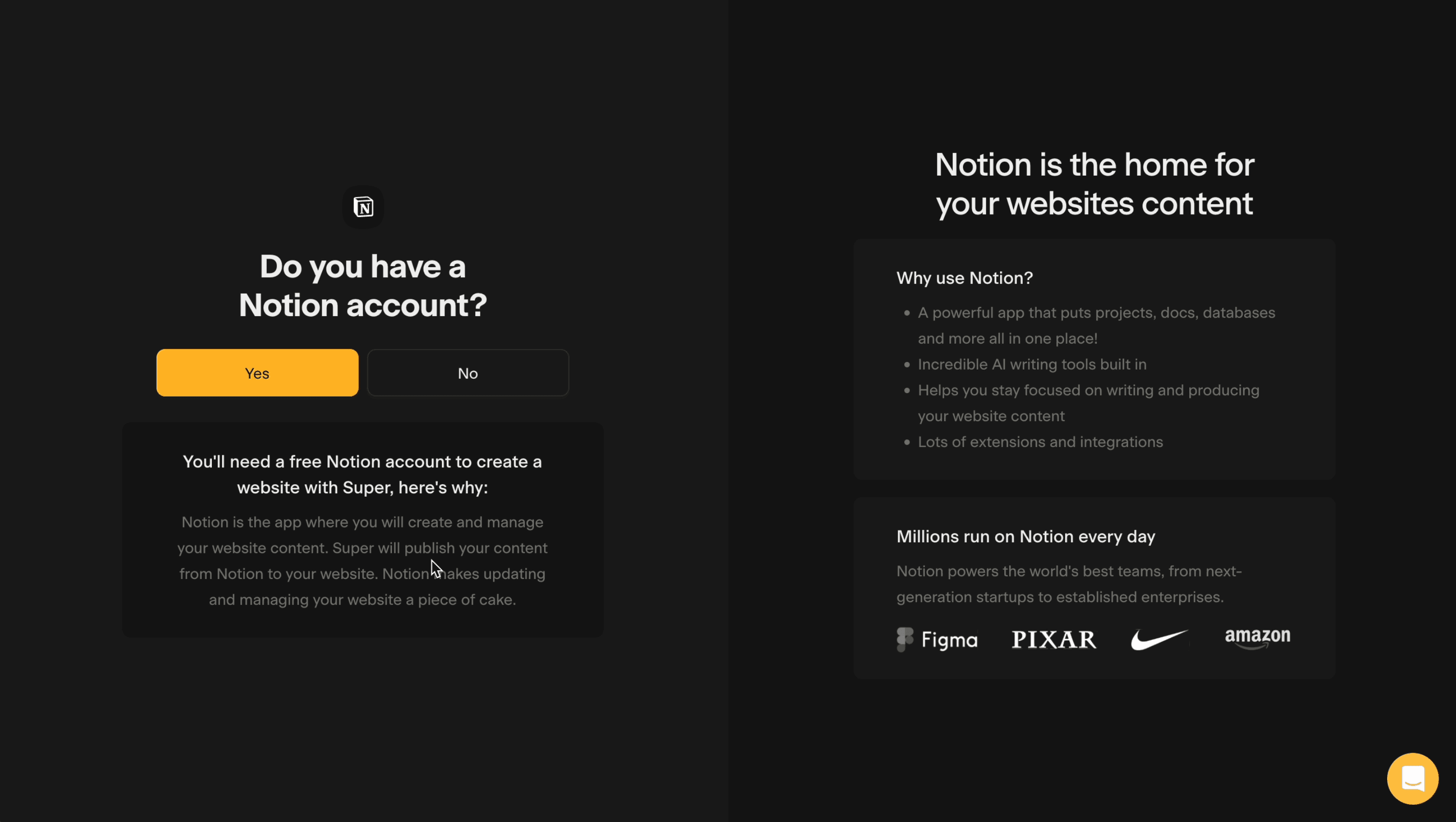 Intent → Personalization
Super collects user intent upfront and uses it to personalize the flow to each user by choosing the best templates to show later in the process.
Progress
Very clean progress indicator. They keep this process to just three steps. Three is a great number to strive for in any setup process.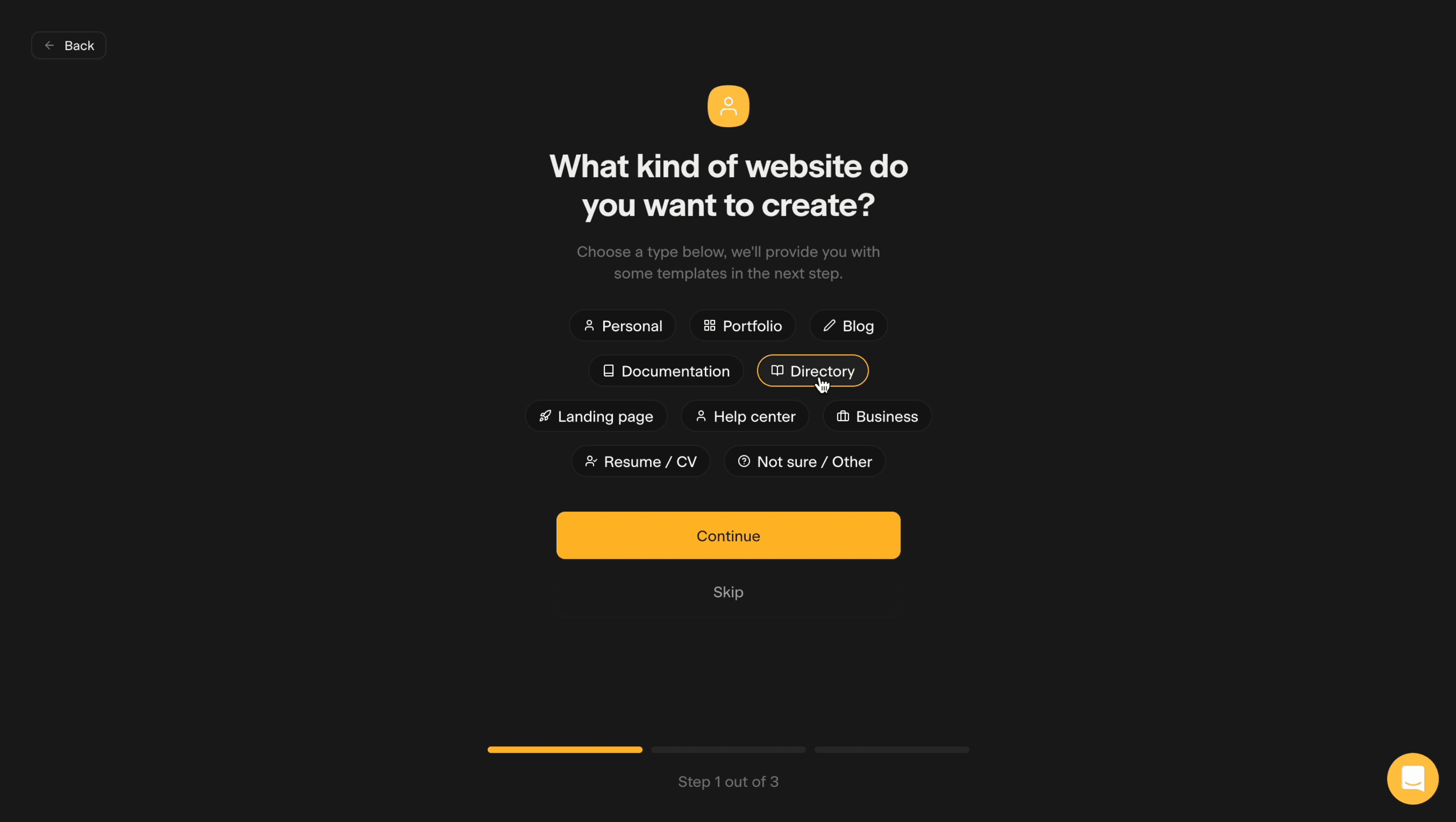 Give users choices
Here Super gives users the option to use an existing page or to choose a template. This is powerful since a user may quit the process if they don't have a page ready yet, and the template helps them get to an Aha moment without it.
On the other hand, if a user has their page ready to go, they may not want to waste time working through a new template. The subsequent screens for both options are below.