Redesign announcement and tour
Slack recently launched a much anticipated redesign to their desktop and mobile applications. Given how essential Slack is to its customers, they developed an optional native onboarding experience to get users up to speed on the changes and improvements.
Announcement
Slack is rolling out the designs in a phased approach. They are adding workspace by workspace, so all of a users' workspaces may not have the new designs. When a user first enters a workspace which has the new designs, they are met with an product announcement to opt in to an interactive tour. The announcement utilizes flashy animations to catch user attention and increase click through rates.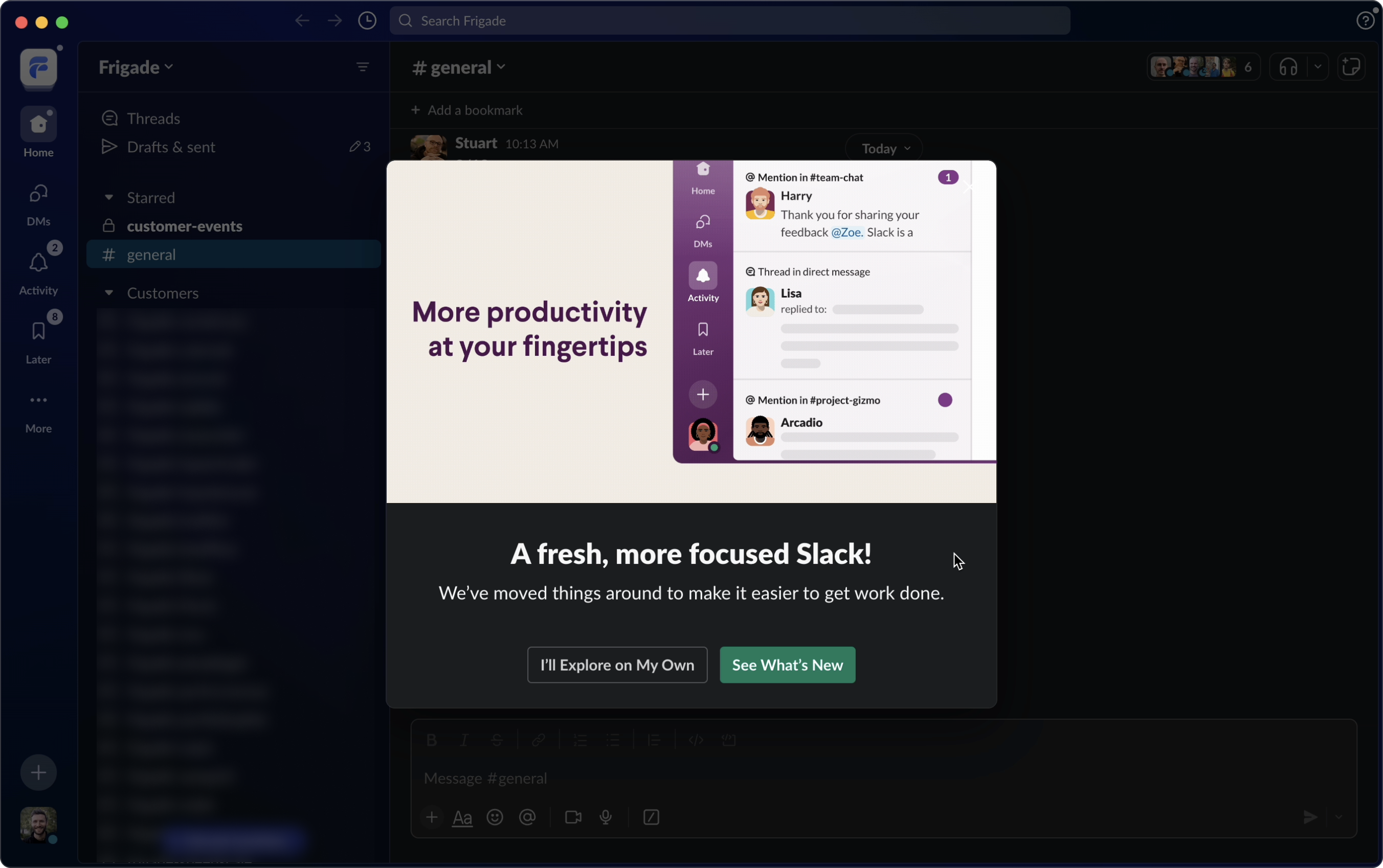 Optional product tour
What's cool about the optional (best practice) tour is that it's not just a show and tell. The tour utilizes native components such as a theme chooser to help personalize the experience to each user, as well. The tips, placements, and animations are all high quality and help inspire confidence in the new interface. At the end of the tour, they also teach the user about a new Slack Help Center where they can learn more about the redesign and give feedback.